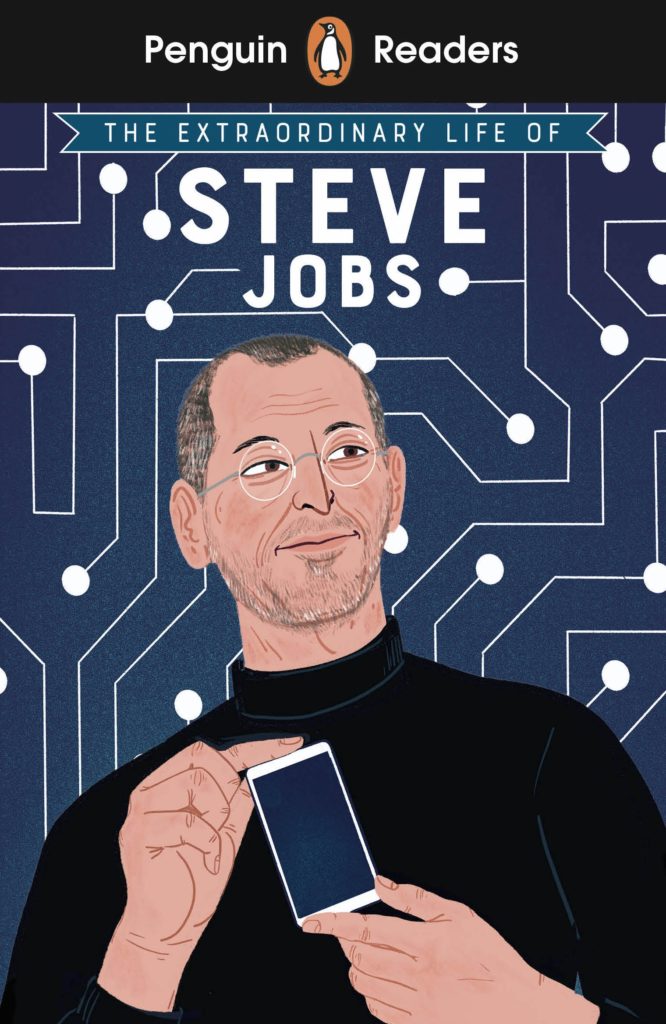 The Extraordinary Life of Steve Jobs
Steve Jobs was a brilliant inventor and businessman. His computers, tablets and iPods have changed our lives and work. Steve was sometimes very difficult to work with, but he was also special. He thought about the world in a different way, and he had many brilliant ideas.
Format: Paperback
Page Count: 64 Pages
Details
Details
Learning materials
Answer Keys and Lesson Plans
Series overview
With carefully adapted text, new illustrations, language practise activities and additional online resources, the Penguin Readers series introduces language learners to bestselling authors and compelling content. Titles include popular classics, exciting contemporary fiction, and thought-provoking non-fiction.
The Extraordinary Life of Steve Jobs, a Level 2 Reader, is A1+ in the CEFR framework. Sentences contain a maximum of two clauses, introducing the future tenses will and going to, present continuous for future meaning, and comparatives and superlatives. It is well supported by illustrations, which appear on most pages.