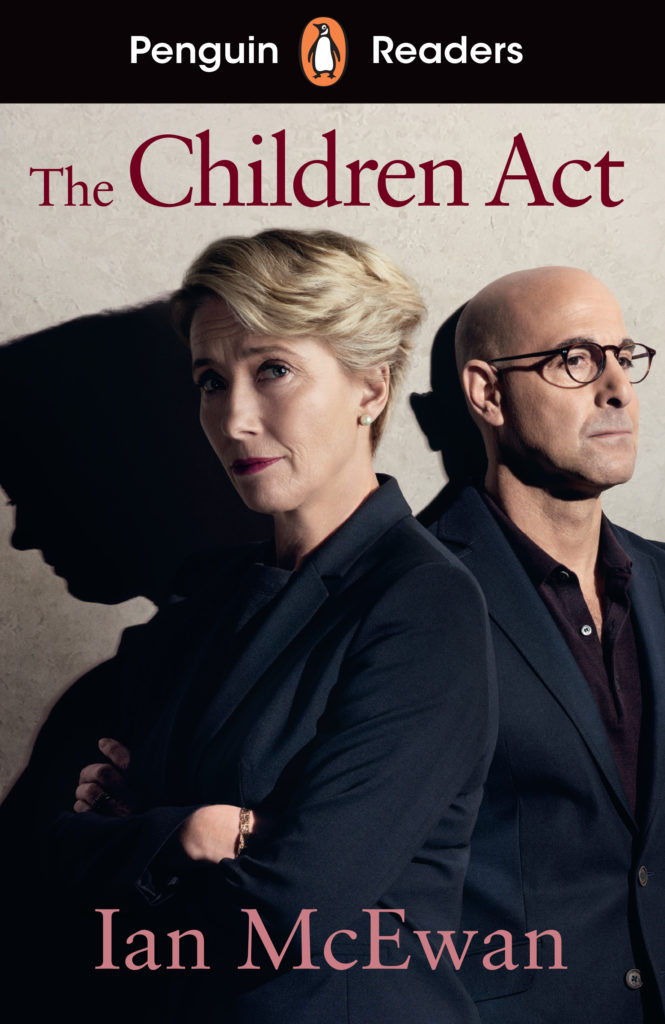 The Children Act
Fiona Maye is a successful High Court judge in Family Law, but now her own marriage is in trouble. She is asked to hear the urgent case of Adam, a very sick seventeen-year-old boy who is refusing medical treatment. Fiona goes to meet Adam, and both their lives are changed.
Format: Paperback
Page Count: 112 Pages
Details
Details
Learning materials
Answer Keys and Lesson Plans
Series overview
With carefully adapted text, new illustrations, language practise activities and additional online resources, the Penguin Readers series introduces language learners to bestselling authors and compelling content. Titles include popular classics, exciting contemporary fiction, and thought-provoking non-fiction.
The Children Act, a Level 7 Reader, is B2 in the CEFR framework. The longer text is made up of sentences with up to four clauses, introducing future perfect simple, mixed conditionals, past perfect continuous, mixed conditionals, more complex passive forms and modals for deduction in the past.