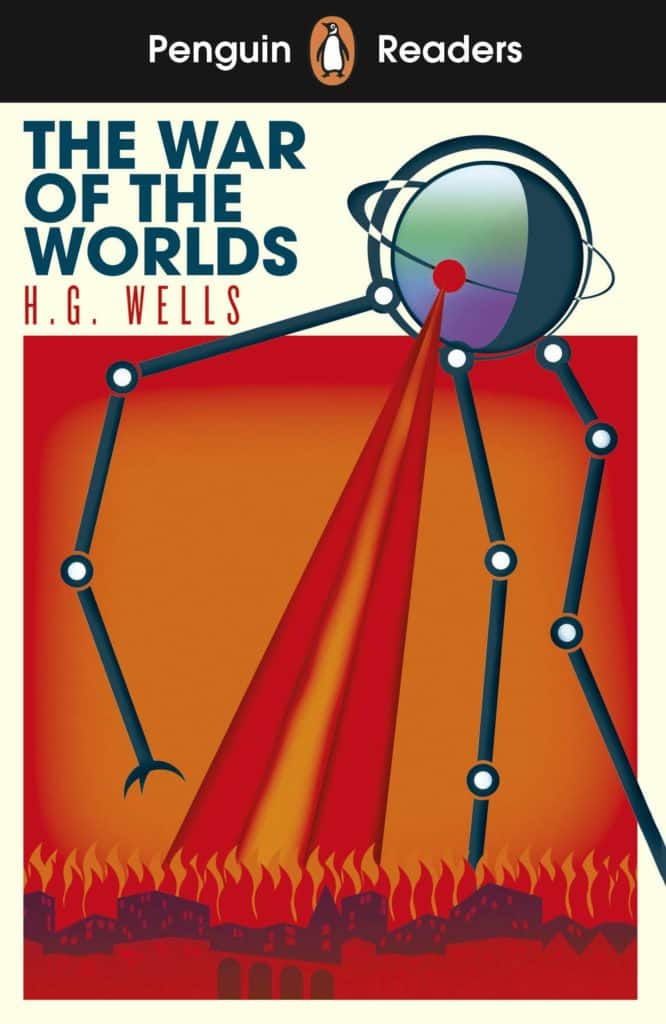 The War of the Worlds
The Martians are coming! They are burning houses and killing the people of Earth. How can the people stop them?
Format: Paperback
Page Count: 64 Pages
Details
Details
Learning materials
Answer Keys and Lesson Plans
Series overview
With carefully adapted text, new illustrations, language practise activities and additional online resources, the Penguin Readers series introduces language learners to bestselling authors and compelling content. Titles include popular classics, exciting contemporary fiction, and thought-provoking non-fiction.
The War of the Worlds, a Level 1 Reader, is A1 in the CEFR framework. Short sentences contain a maximum of two clauses, introducing the past simple tense and some simple modals, adverbs and gerunds. Illustrations support the text throughout, and many titles at this level are graphic novels.