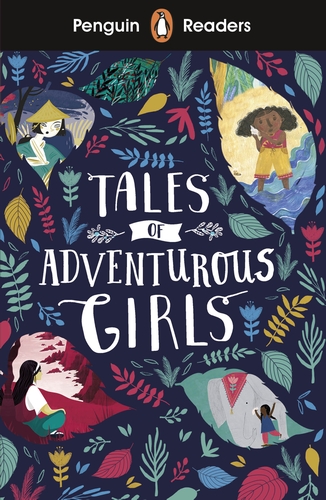 Tales of Adventurous Girls
These folk tales tell the stories of four brave girls from four different countries around the world: Zanzibar, Japan, India and China. The girls all have to do dangerous and difficult things, so they must be strong and clever. Join them on their adventures!
Format: Paperback
Page Count: 64 Pages
Details
Details
Learning materials
Answer Keys and Lesson Plans
Series overview
Penguin Readers is a series of popular classics, exciting contemporary fiction, and thought-provoking non-fiction written for learners of English as a foreign language. Beautifully illustrated and carefully adapted, the series introduces language learners around the world to the bestselling authors and most compelling content from Penguin Random House. The eight levels of Penguin Readers follow the Common European Framework and include language activities that help readers to develop key skills.
Tales of Adventurous Girls, a Level 1 Reader, is A1 in the CEFR framework. Short sentences contain a maximum of two clauses, introducing the past simple tense and some simple modals, adverbs and gerunds. Illustrations support the text throughout, and many titles at this level are graphic novels.