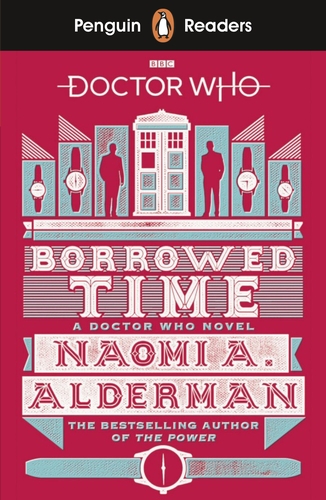 Doctor Who: Borrowed Time
Andrew Brown works at a big international bank. He makes lots of money every day, but he never has enough time. Now, he might have found a way to borrow some. But, instead of making his life easier, more time might just give him more problems. Maybe the time-travelling Doctor can help!
Format: Paperback
Page Count: 96 Pages
Details
Details
Learning materials
Answer Keys and Lesson Plans
Series overview
Penguin Readers is a series of popular classics, exciting contemporary fiction, and thought-provoking non-fiction written for learners of English as a foreign language. Beautifully illustrated and carefully adapted, the series introduces language learners around the world to the bestselling authors and most compelling content from Penguin Random House. The eight levels of Penguin Readers follow the Common European Framework and include language activities that help readers to develop key skills.
Doctor Who: Borrowed Time, a Level 5 Reader, is B1 in the CEFR framework. The text is made up of sentences with up to four clauses, introducing present perfect continuous, past perfect, reported speech and second conditional. It is well supported by illustrations, which appear regularly.
Story word count: 15,327