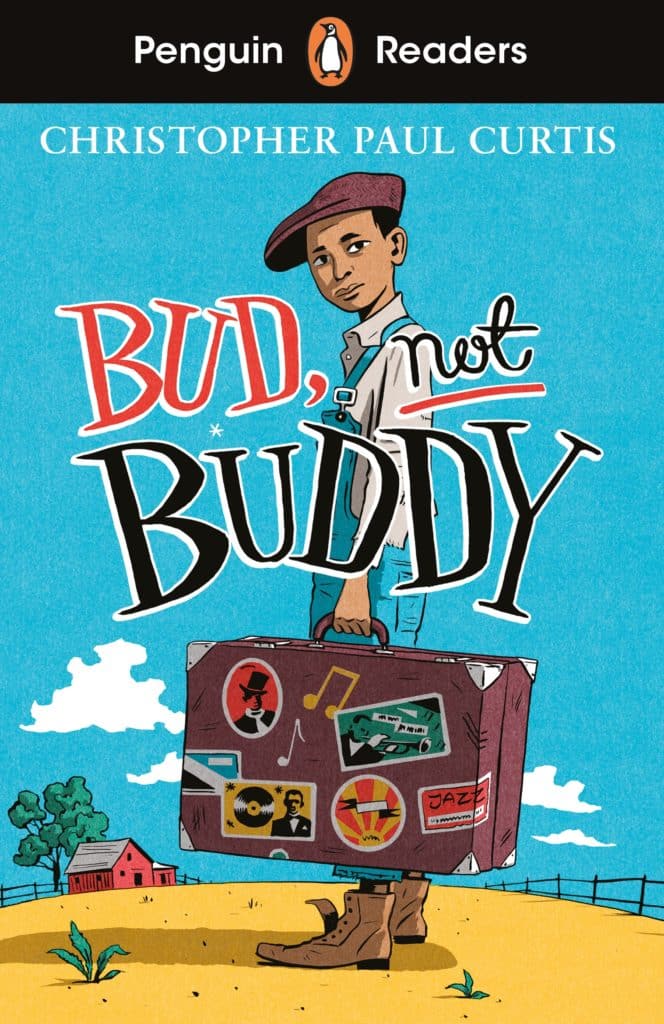 Bud, Not Buddy
Bud Caldwell is an 11-year old boy who goes to live in a horrible foster home. After Bud escapes, he decides to find his father. Bud's adventures take him across the United States of America during the Great Depression, a time when many people were very poor. Will Bud find a home and a family?
Format: Papaerback
Page Count: 80 Pages
Details
Details
Learning materials
Answer Keys and Lesson Plans
Series overview
With carefully adapted text, new illustrations, language practise activities and additional online resources, the Penguin Readers series introduces language learners to bestselling authors and compelling content. Titles include popular classics, exciting contemporary fiction, and thought-provoking non-fiction.
Bud, Not Buddy, a Level 4 Reader, is A2+ in the CEFR framework. The text is made up of sentences with up to three clauses, introducing more complex uses of present perfect simple, passives, phrasal verbs and simple relative clauses. It is well supported by illustrations, which appear regularly.